Australian Adventure Activity Standard
Voluntary guidelines for conducting safer outdoor activities
AAAS Implementation Webinar
On Tuesday November 26th at 12:30 pm (AEST), we hosted a webinar to look at the various features of the new AAAS framework and the best ways to implement the standard and good practice guides in your organisation.
See below for a recording of the webinar and copies of the slideshow and presenter notes.
Please note: Due to some difficulties with sound at the beginning of the webinar, the recording starts a few minutes in, after the welcome and housekeeping sections.
The Australian Adventure Activity Standard (AAAS) and related Good Practice Guides (GPGs) provide a voluntary good-practice framework for safe and responsible planning and delivery of led outdoor adventure activities with dependent participants.
They are designed to ensure effective, responsible, sustainable and safe delivery of adventure activities to dependent participants. They can help people across the outdoor sector to develop appropriately managed adventure activities which enhance individuals and our communities, while protecting the environment and culturally significant places. In doing this, these documents can help ensure that people will continue to enjoy the benefits of adventure activities well into the future.
The good practice framework is provided in:
The AAAS – this addresses the common 'requirements' for all types of adventure activities
The Core GPG – this provides additional information to help support implementing the AAAS *
The various activity GPGs – these provide guidance specific to the various activities.
Please note:
The AAS are NOT statutory standards by law. In Queensland, legal liability for injuries or property damage is primarily governed by the Civil Liability Act. Learn More
The common practices and additional information found in the Core GPG are relevant for and can be applied to

any

outdoor activity.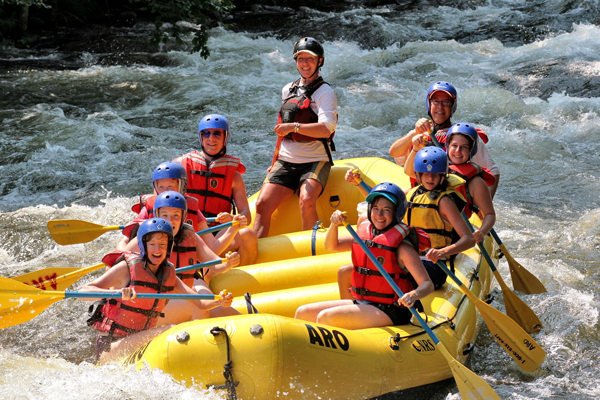 The AAAS provide an opportunity for those who lead and participate in outdoor activities to be appropriately informed of the responsibilities, duty of care and legal expectations they should meet.
Further they help to guide knowledge of the appropriate duty of care required for self, others and the environment.
Standards are embraced by those who seek excellence in their operations. The priority for such people is quality programming and good service to clients – not the avoidance of litigation. Standards may be seen as a threat by those who are not so careful and choose not to learn what others consider desirable practices (Charles Gregg, OSI)
Queensland Adventure Activity Standards
While many of the original Queensland Adventure Activity Standards have been superseded by the new AAAS and GPG's, three were not updated due to lack of resources. These activities are:
Before referring to the Queensland Adventure Activity Standards, please refer to both:
See below for access to all the 2014 Queensland Adventure Activity Standards
Weather
Severe Weather Conditions Guidance Note (OCA)
This document provides information and commonly agreed procedures for planning and responding to severe weather in the outdoors that involve led activities with dependent participants in Australia. The nature and intensity of severe weather can vary across Australia and local resources should be consulted in each case. Severe weather conditions may result from various weather events and can be defined as any destructive weather phenomenon.
The best risk management plans and processes will avoid the conduct of outdoor activities in any location where a forecasted severe weather event is likely to occur. Operators should have a code of conduct to protect their participants and this is an important consideration of your organisation's processes. This document will help you plan for any unforeseen events, variable conditions and mitigate against injury or death.
The document will also enhance the capacity of organisations and leaders to develop and implement consistent policies and support decision-making to continue, modify or postpone planned activities. It should be read in conjunction with the activity specific Australian Adventure Activity Standards (AAAS) and reviewed annually.
Please note
This document is to be used by the industry in planning for severe weather and built into the activity's risk management plan. It is not intended as a resource for the industry to be used whilst facing severe weather issues during activity.
Other Australian AAS
New Zealand AAS (or equivalents)
Related Articles
Ministers endorse AAAS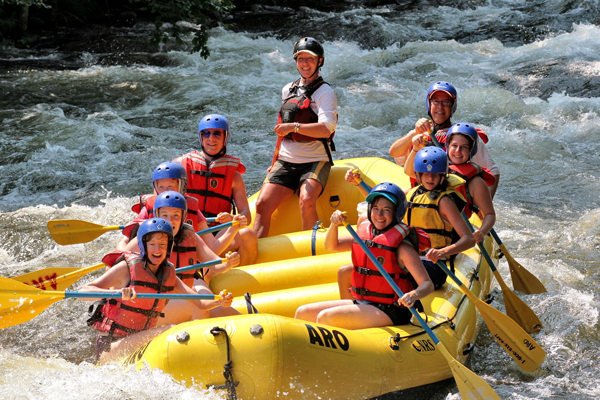 The Australian Adventure Activity Standard (AAAS) and Good Practice Guides (GPG) have officially been released after being endorsed by Federal and state ministers for sport earlier this month.
The AAAS and GPG are the result of a four-year project to harmonise existing state/territory adventure Activity Standards into the first national voluntary framework for good practice, risk and safety management for led outdoor adventure activities in Australia.
Until now, each jurisdiction has maintained its own set of guidelines for outdoor activities. This new national approach will make it easier for activity providers to operate in multiple jurisdictions, improve professional portability of activity leaders, and improve safety for participants.
Commenting on the value of the AAAS and GPG, Shane McCorkell – Director, Governance and Sector Management, Sport and Active Recreation within the Northern Territory's Department of Tourism, Sport and Culture – stated "this framework will provide certainty for both outdoor adventure operators and people taking part in adventure activities not just in the NT, but Australia-wide.
"It will help operators review their practices and continue to offer safe and responsible activities to the community and visitors, which is a vital part in supporting our tourism sector and helping people get outdoors more.
"The reduction of red-tape imposed under a state-by-state approach is a great result for nature-based tourism, outdoor education, and outdoor recreation groups and businesses."
AAAS Committee Chair, Andrew Knight added "thanks to the support of the State and Territory Sport and Recreation Ministers of Australia, the outdoors sector experts have formed the first-ever national Adventure Activity Standard and Good Practice Guides across 18 activities."
Andrew McGuckian, President of the Outdoor Council of Australia (OCA), which will maintain and manage the framework, went on to say "Standards shouldn't change just because you cross the border. This approach ensures everyone has clear guidance on how to achieve the highest safety standards and deliver the best possible experience for participants."
Over the coming months, the OCA will be coordinating a series of workshops to help providers understand and use the AAAS and GPG.
The first of these was delivered as a webinar by the QORF, Queensland Outdoor Recreation Federation on Tuesday 26th November 2019.
Click here for more info, the webinar recording and slides
More information on the AAAS and GPG are available at australianaas.org.au
New Version AS ISO 31000:2018 Released
Standards Australia has published an Australian adoption of the international standard AS ISO 31000:2018, Risk Management – Guidelines
Do Industry Standards Increase Our Liability?
Do Industry Standards Increase Our Liability?
There is anxiety in some quarters about the role of standards in our professional lives. Otherwise intelligent folks are, apparently sincerely, questioning whether standards are good for the industry. The anxiety is fueled in large part by a blog manager who wants us to believe that standards are dangerous because they provide a blueprint to an adversary in the event of litigation. In other words, his readers are advised, it's best to pass up the chance to learn what others in the industry consider acceptable practices because you might violate those practices and be accountable for doing so. (Are you following this?)
Source
Charles "Reb" Gregg
Outdoor Safety Institute
Corrections and Suggestions
As living documents, the AAAS will require updates. If you identify any errors, or have suggestions on how the AAAS might be improved we are keen to hear from you. Please send your comments to industry@qorf.org.au