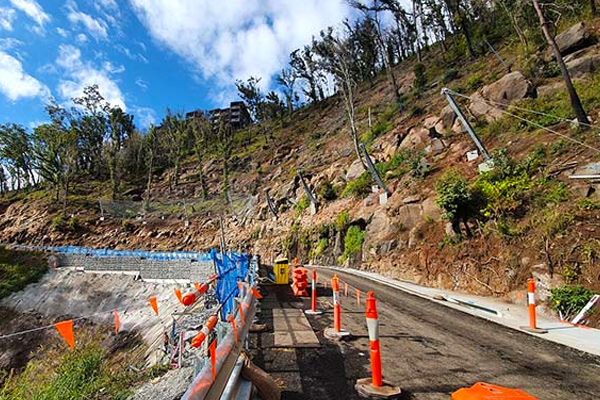 Binna Burra Road Reopens
Binna Burra road reopening aims to boost local tourism
Posted on 04.09.2020
Having been closed since bushfires swept across the Gold Coast hinterland in September 2019, Binna Burra Road reopens today – marking an important recovery milestone for the community and local tourism.
The reopening of Binna Burra Road not only supports the reopening of Binna Burra's Sky Lodges and its continued reconstruction, but also paves the way for visitors to return to Lamington National Park.
Federal Minister for Emergency Management David Littleproud notes "the bushfires caused severe damage to the road and throughout the World Heritage-listed Binna Burra rainforest reserve, including the Binna Burra Lodge.
Binna Burra Lodge, founded in 1933 by Arthur Groom and Romeo Lahey, sits within the sub-tropical rainforest of Lamington National Park in the Gold Coast Hinterland.
The lodge was the first Australian property to attain the internationally-recognised Green Globe Certification for its best practice environmental performance, and was listed in the top 10 Eco-Lodges and Green Hotels in the World.
Minister Littleproud adds "while the impact of the fires has been heartbreaking, the road reopening is cause for optimism.
"Significant work has been done to ensure the road is safe. Our number one priority remains ensuring the safety of the community and all involved in the recovery efforts.
"Australia was ravaged by the bushfires, it has devastated our community and our landscape. Reopening the road will play an important part in rebooting the local economy as it recovers from the double hit of bushfires and the COVID-19 pandemic.
"In addition, with Binna Burra Road reopening, the majority of rainforest trails in the Binna Burra section of Lamington National Park will again be available for walkers, with their restoration funded under a $1 million Tourism Recovery Fund initiative under the Disaster Recovery Funding Arrangements.
Source
Australian Leisure Management